A l'occasion de la Fashion Week parisienne, le restaurant chouchou de nos voisins américains vient s'installer à Paris. Monté par trois copains aux traits de mannequins, The Fat Radish propose un menu simple et sain de produits en provenance de fermes locales. A la carte: barbecue de boeuf, couscous de quinoa ou canapé de thon noris, avec limonade maison au gingembre. Si seulement ils restaient pour toujours…
Du 26 septembre au 2 octobre, le restaurant haute tendance arrive à Paris pour nourir les fashionistas internationales pour la Fashion Week.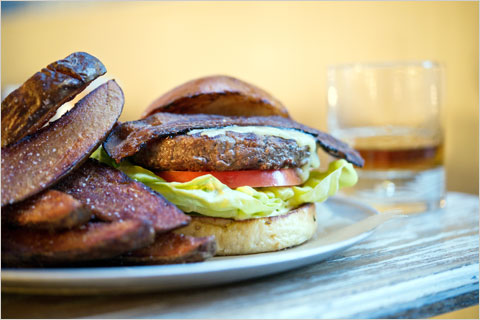 Trouvez votre bonheur dans The Fat Radish pop-up installé dans les cuisines et la salle du resto veggie de la rue des Gravilliers Bob's Kitchen.
The Fat Radish/ Paris Pop-Up Dinner Series au resto Bob's Kitchen,
74 rue des Gravilliers 75003 Paris.
Réservations: RESERVATIONS@THESPORTINGPROJECT.COM 
& Tél: 06 89 71 07 22
 par Kate Tratten